Just imagine a future where households and businesses can generate their own energy and sell it back to the grid, ultimately connecting communities and empowering lives. Are you ready to play your part in an evolving industry?
At Ausgrid we are the largest distributor of electricity on the east coast of Australia, providing power to over 4 million homes, businesses, and communities.
Our vision is simple; for our communities to have the power for a resilient, affordable net zero future.
Our robust workforce of over 2800 employees take pride in knowing that the work we collectively achieve today will transform the world tomorrow.
We value a culture of working and living safe, being customer focussed, commercially minded, collaborative, honest, accountable, and respectful. It is through our values that our employees grow and thrive in our business.
Our people are critical to our success, with this in mind we are committed to driving diversity and inclusion within our workplace by implementing ambitious gender equity targets. As women represent 50% of our community, we want our business to reflect the voices of the communities we serve. Our diverse workforce has allowed Ausgrid to create a rich community with shared values and goals amongst our workforce.
To build our future, we are looking to enrich our internal talent with people from all genders, communities, and culturally diverse backgrounds.
Program Overview
The Ausgrid Graduate program commences in late January 2023 and paves the way for our Graduates to perform and thrive in their career, providing access to senior leaders, mentors, accelerated development opportunities and networking. Across the two-year program, you will work on high impact projects directly delivering against our business strategy. A minimum of 4 rotations in the program will offer you a breadth of experiences, work, and knowledge to aid in building the foundations for a successful career.
Graduates in the 2023 program will be allocated to either of the following business streams Legal, Risk and Compliance, Finance, People or Engineering.
Become an Ausgrid Graduate and help Australia on the pathway to energy transition.
Benefits and Development
We empower our teams to challenge the status quo, they own decisions that directly impact the transformation of our network to be safer, smarter, and more sustainable. In return. If you become an Ausgrid Graduate, you will:
Be on very competitive remuneration
Enjoy a fortnightly Rostered Day Off
Enjoy 15% superannuation, which will increase to 15.5% in September 2023
An annual employee day
Have access to Ausgrid's Recognition program – Amped – which recognises employee contributions, behaviours, and achievements through gift cards, quarterly and annual awards
Have access to a competitive recognition process for Annual Graduate of the Year Award
Have access to your own mentor and have bi-annual discussions with your manager's manager through our Manager Once Removed (MOR) process
Free flu vaccination
Corporate Health Discounts through NIB and Bupa
Health and Wellness Program provides employees access to gyms/pools across the east coast
The Ausgrid Staff Club membership gives you access to a range of discounted entertainment, social events and access to company owned holiday accommodation.
In addition, there are other benefits available to you:
In line with our diverse workforce, we support flexibility in all its forms in line with business deliverables. This includes but not limited to condensed work weeks, part time working, job sharing, remote working, flexible hours, and time in lieu
Our gender-neutral parental leave is competitive and provides our employees with 16 weeks paid leave including superannuation payments
We invest in our people's development through secondments, Ausgrid onsite training, varied leadership opportunities
We focus on the talents of our internal workforce. In the last year over 130 employees were promoted into new roles
We provide access to novated leasing
Pay for performance culture
We support corporate social responsibility, enjoy paid community service leave
We have developed our Reconciliation Action Plan
Family and domestic violence leave
Our Employee Assistance Provider - Concierge International - provides a range of support services to our employees at no charge.
Eligibility
To qualify for the program you will need to:
Be in the final year of your University degree.
Hold Australian/ New Zealand citizenship or Permanent Residency.
Complete a police check and other relevant background checks aligned to the role prior to being offered.
Roles will commence in January 2023.
Testimonial from Ausgrid Alumni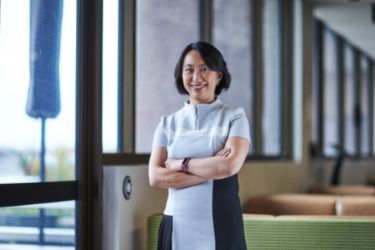 "I kick-started my career as an Ausgrid Graduate in 2009. The program provided me a breadth of experience spanning the different business units within the company which aided in building my career as a Systems Operations Manager.

I am forever grateful for the lifelong friendships formed during the program and opportunities given to me."
Joo Ean Prasad | Systems Operations Manager