Ausgrid is committed to doing things better and getting it right for our customers. One of the ways that we are seeking to measure our progress and learn from our peers within the industry is through our participation in the Energy Charter. As one of the 15 founding members, we are committed to the principles of the Energy Charter and delivering energy for a better Australia.

Ausgrid signed up to The Energy Charter in January 2019 because its principles align with our desire to become a more customer focussed business. By signing onto the Energy Charter, Ausgrid has promised to work with the industry to allow better outcomes for customers and build trust in the sector.

Our participation in industry forums helped develop the Energy Charter and what we need to transparently report to our customers what we are doing to improve energy affordability and deliver energy in line with community expectations. Our membership of the Energy Charter gives us the opportunity to communicate to our customers how we are meeting our commitments via the five Energy Charter principles and how we are considering customers in our business decisions. For more information, see our latest Energy Charter Report.
Energy Charter Independent Accountability Panel
11/10/21 update: 2021 Energy Charter Report released
In 2021, we committed to being safer, smarter and more sustainable in our strategy. With so many working and learning from home, providing a safe and reliable power supply to our customers has never been more impactful.
In the past year, we made important changes to how our business operates so that we can continue to put the needs of our most vulnerable customers at the forefront.
Our 2021 Energy Charter Disclosure Report details the actions we have taken to address key issues such as providing better support for our life support customers and reducing our emissions to meet Net Zero targets.
You can read our 2021 report here.
02/10/20 update: 2020 Energy Charter Report released
2020 has been a year defined by crises here at home and globally, from storms to bushfires and the COVID-19 pandemic.
During these challenging times we remain committed to doing things better and have taken the opportunity to accelerate improvements in our customer services and create new practices that have brought significant customer benefits.
Today we have published our 2020 Energy Charter Report which details the ways we have adapted so we can better support our customers in times when they need us the most.
You can read our 2020 report here.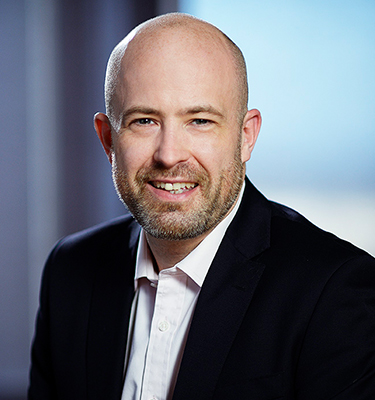 16/10/19 update: Listen to Chief Customer Officer Rob Amphlett Lewis opening remarks
Rob represented Ausgrid before the Energy Charter's Independent Accountability Panel to discuss how we are delivering against the energy principles.

"In the past we haven't always gotten it right for our customers but we are getting better. Ausgrid signed up to the Charter because it provides a framework to measure our progress and allows us to learn from our peers within the industry.
"We see it as key to our long term success in having the support of our customers and when the Charter was brought to us as an opportunity, it was a no-brainer for us to get on board," Rob said.
Rob outlined some of the changes we are making to improve the way we address our customers' needs. "By listening to our customers and responding to their feedback this year we were able to reduce our network charges by an additional $71 for our average residential customer on 1 July, that's $213 reduction in total for the average residential customer since 2015.
"We still have more work to do and are committed to delivering more affordable, reliable and sustainable solutions for our customers," he said.
Energy Charter Archives
Energy Charter Disclosure Report 2020